Meet Our Staff

Although each division at CFC consists of only a handful of people, we believe and have demonstrated that a small agency can be more effective than a large agency. The staff at Child to Family Connections are members of the local community. We are able to connect with families, individuals, children, other agencies and organizations on a personal level.
Karen Cross, Director
As Director of Child to Family Connections, Karen is responsible for running and managing CFC's day-to-day business. This includes direct supervision of the professional staff, recruitment and training, strategic development, and financial management. She has lived in the area since 1981 and raised her family here. She has an MA in Counseling and Guidance from West Virginia University and a BA in Psychology from Allegheny College. She has over 25 years' experience working with families and individuals in identifying and achieving their goals. Karen's areas of expertise include adoption, foster care, mental health, and intellectual disabilities.
Kate Ogello, SWAN Coordinator
Kate graduated from Edinboro University with a Masters of Education degree in Elementary Education and holds a Pennsylvania K-6 teaching certification. She also holds a Bachelor of Science degree in Resort Recreation and Hospitality Management. Kate is the SWAN coordinator and works with county agencies to help youth in the foster care system.
Stacy Lilly, ADSS Program Coordinator
Stacy Lilly is a 2007 graduate of Slippery Rock University, where she earned a Bachelor of Science Degree in Community Programs for Americans with Disabilities. Since graduation from Slippery Rock, Stacy was the Program Specialist at Child to Family Connections for two years before becoming the Program Coordinator of the ADSS Department in 2013. Previously, she was a Direct Support Professional for three years. Stacy's favorite part about her job is the interactions with the clients and families.
Marie Schwartz, Foster and Adoption Program Coordinator
Marie has worked in the Foster and Adoption programs at Child to Family Connections since 2004 and currently serves as the Program Coordinator. She enjoys working with families in order to provide stable temporary and permanent families for children in care. Marie has a degree in Geology from Allegheny College as well as Middle and Secondary Education Teaching Certification from Edinboro State University. Prior to working in foster care and adoption, Marie worked for the READ program as an Adult Basic Education instructor. Marie and her husband reside in Meadville and have three adult children.
Nikki Bauer, Senior Accountant
Nikki graduated from Indiana University of Pennsylvania with a Bachelor of Science degree in Accounting. She has been with the agencies Accounting Department since 2010. Prior to coming to the agency Nikki was employed for 17 years with another social service agency in the Finance Department where she became a Regional Finance Director. Nikki has lived in the area most all her life and enjoys spending time outdoors with family, friends, and animals.
Heather Duke, LCSW
Heather is a licensed clinical social worker who coordinates the Family Behavior Therapy program at Child to Family Connections. Heather has been with the agency on and off for almost 10 years, working in the field of addiction and mental health. Heather graduated with her Master's degree in Social Work from the University of Pittsburgh in 2008. Since this time, she has worked under supervision to obtain her LSW and then later, her LCSW. Heather's positive approach comes naturally and it works effectively when added to the strength based approach in Family Behavior Therapy. She is the lead therapist as well as the program coordinator. She works closely with county child and youth services to serve those families who are involved because of drug and/or alcohol concerns. Not only does Heather have experience working in addiction but she is also trained in trauma, mental health, relationship issues, family dynamics and co-occurring disorders. Heather has lived in this area most of her life and enjoys spending time with her husband and two young children outside of work hours.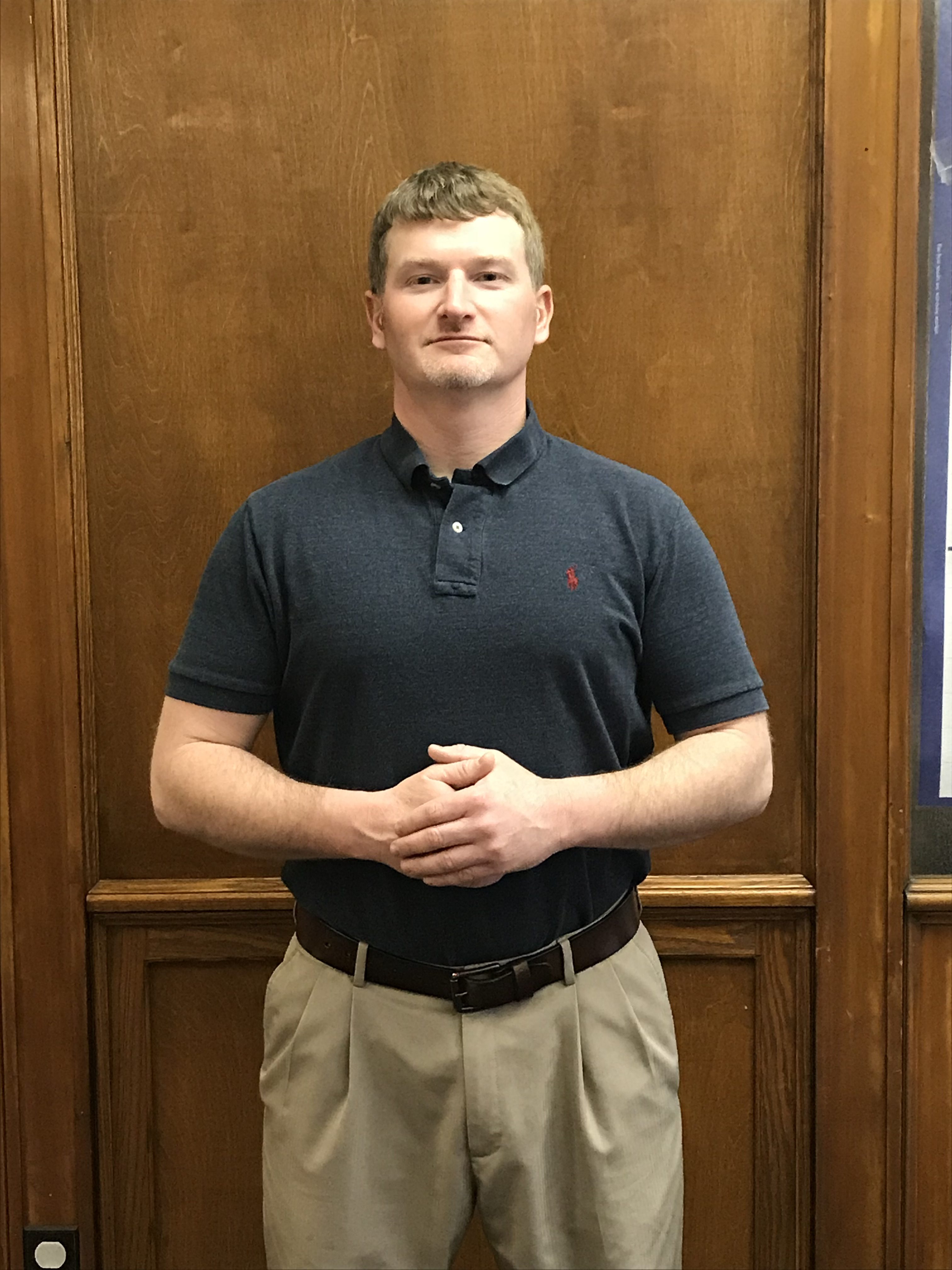 Evan Cross, Work Based Learning Experience & Pre Employment Transition Service Program Supervisor, Transitional Living Program Coordinator
Evan is responsible for supervising our Work Based Learning Experience (WBLE) & Pre-Employment Transition Service (P.E.T.S.) programs. Both services are provided through the Office of Vocational Rehabilitation. The WBLE program provides students aged 14-21 with a disability who have an IEP, the opportunity to gain knowledge or skills needed to obtain competitive integrated employment or transition to post-secondary training. The P.E.T.S. program helps students with disabilities who want to start planning for future employment to increase their chances of successful transition from school to the workforce.  Evan brings with him a Bachelor's degree in Natural and Behavioral sciences from Allegheny College as well as a wide range of experiences in various industries which enable him to provide relevant, realistic, dynamic, and applicable workplace skills for today's work environment. Evan was born and raised in Northwest Pennsylvania and currently resides in Saegertown with his wife and two Springer Spaniels. Evan's mission is to provide the opportunities, skills, and knowledge today's students need in order to excel in tomorrow's workforce.
BreAnn Chisholm, Coordinator of Venango County Programs
BreAnn graduated from Towson University with a Master's of Science Degree in Women's Studies and Public Policy. She holds a Bachelors of Art Degree from Penn State University in Women's Studies with a concentration in Women's Health. Since 2006, BreAnn has worked for Child to Family Connections as the Coordinator of Venango Programs. She currently oversees contracts with Venango County Children and Youth Services for Family Group Decision Making and Family Finding.